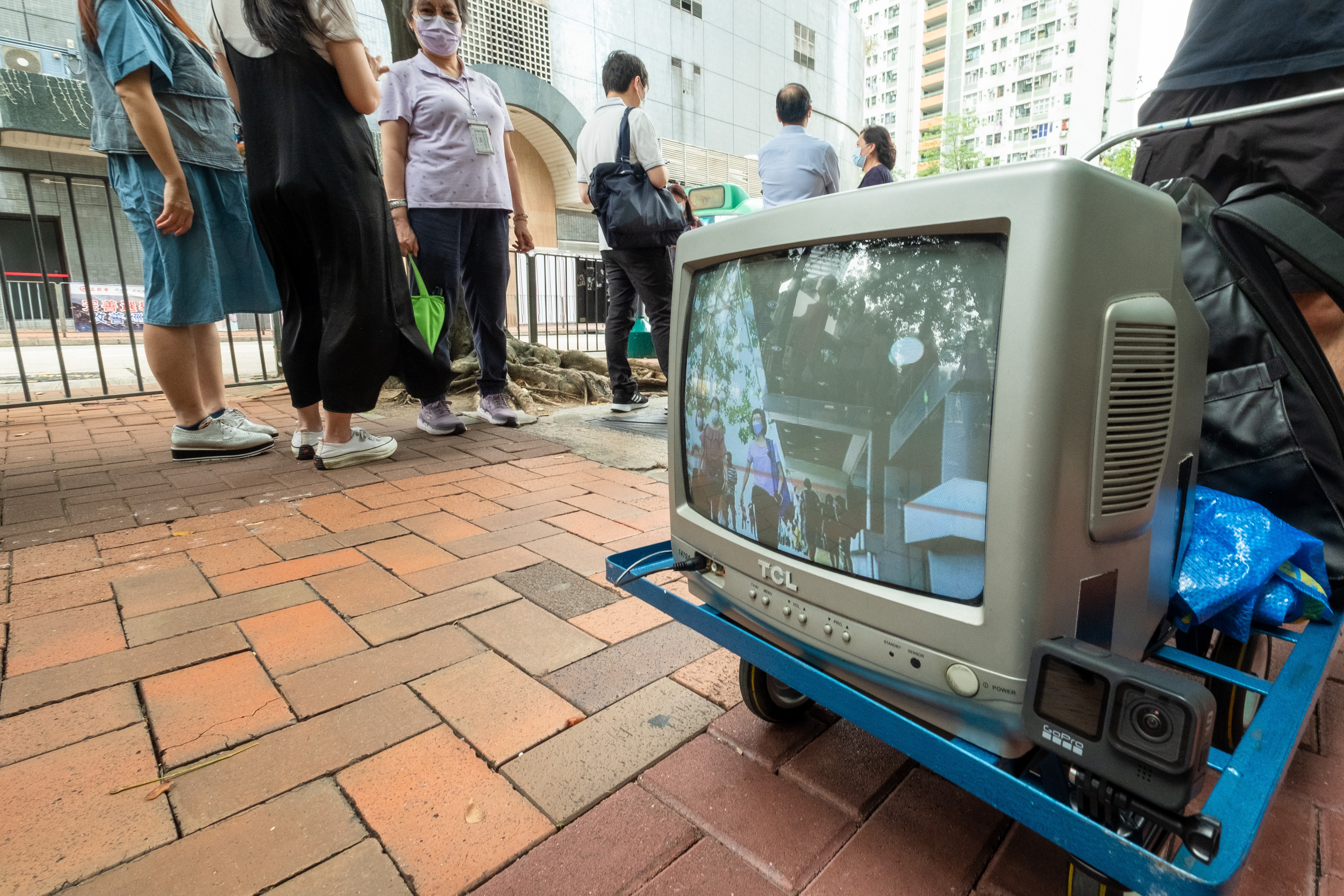 《藝術送貨員》'Artwork Delivery', 2021, Performance & Videos, Dimension Variable
I pushed a trolley and transported an old-fashioned TV from my studio in Kwai Chung to the M+ Museum in West Kowloon. During this five-hour-long journey, the TV instantly reflected the movement of pedestrians, streets, and myself. This interactive process was recorded, became the artwork itself.

Talking about how to pay attention to wheel users and other labor workers, I asked myself what role I should take. As an artist, I try to use my own experience to record the adaptation and confrontation between individuals and the urban environment. For example, a flat road serves the existence of various means of transportation; choosing between vehicles and trolleys, the city obviously prioritizes the former, and many accidents happen to trolley-users then. My series of work aims to awaken the general public and those with power to treat the city and people walking with wheels with more empathy.

The work was commissioned by the 'Walking with Wheels' Project - Designing Hong Kong.
我親自身推著手推車,把一台舊式電視從工作室運送到藝術館──葵涌至西九龍藝術館。旅途中,電視即時反映著行人、街道和我個人的動態。這互動過程一一被收錄在錄像裏,從而成了被運送的藝術品本身。

當談論如何關注手推車使用者、甚至其他勞動工作者時,我質疑自己應以甚麼角色去關心。作為藝術家,我嘗試以自身勞動經驗,記錄著個體與城市環境之間的適應與對抗。例如平坦的道路是為了各運輸工具存在,但車輛與手推車之間,城市顯然會選擇前者,不少相關車禍因而不幸發生。說到底,作品就是希望人們(或是上位者)以心同理去經驗城市,以至關注勞動工作者們的所面對的環境。

作品受 'Walking with Wheels' Project - Designing Hong Kong 邀請創作。
---

Installation View
︎︎︎︎︎︎︎︎︎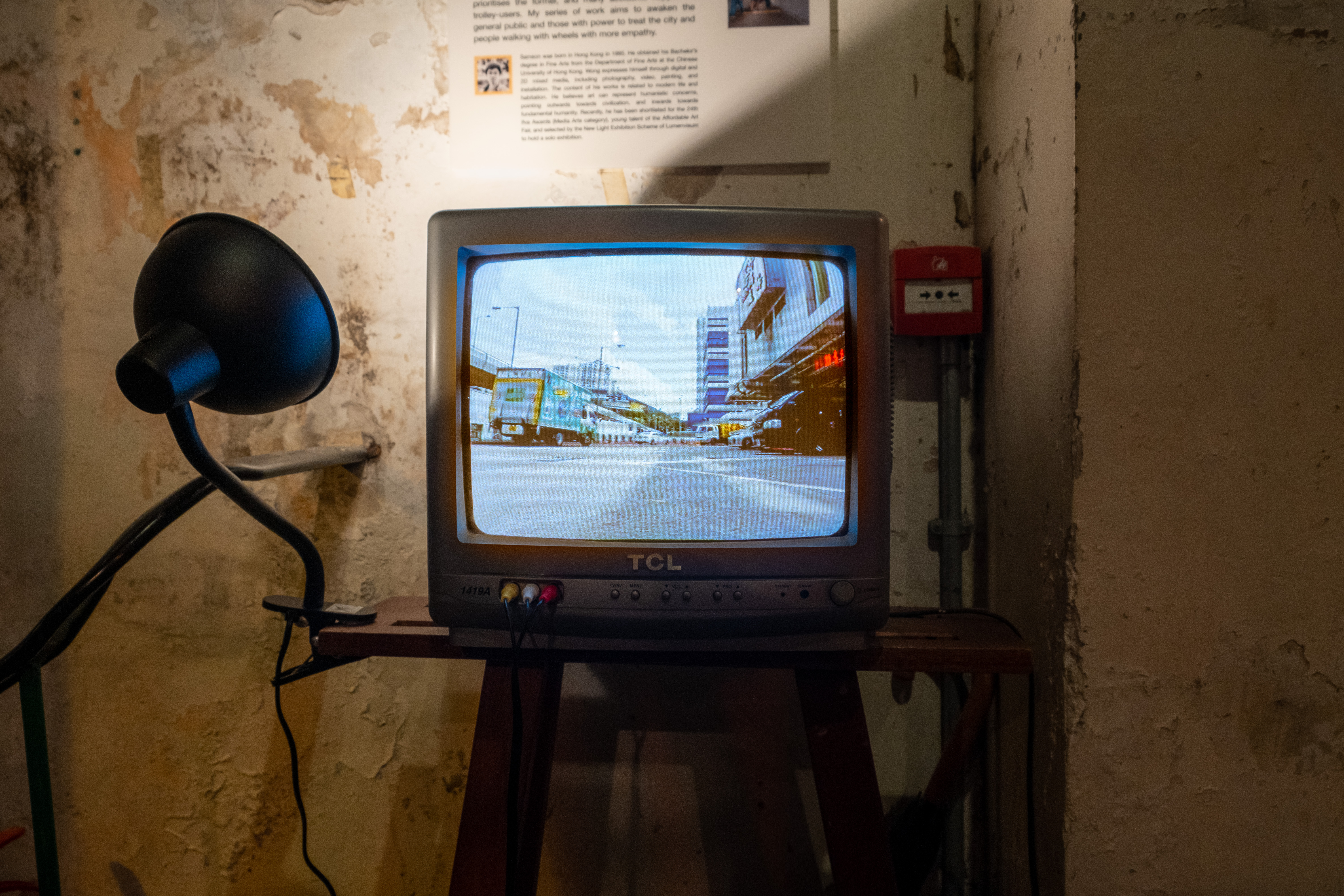 Showed in 'Walking with Wheels' - Designing Hong Kong, Ping Pong 129 - Gintonería, Sai Ying Pun, Hong Kong, 2020